Generation mix for Czechia averaged over 2019
| Fuel | Fraction |
| --- | --- |
| Fossil | 56% |
| Nuclear | 36% |
| Wind | 1% |
| Solar | 3% |
| Biomass+Waste | 3% |
| Hydro | 2% |
| Net Exports | 16% |
---
Net exporter
Demand are handled mainly by variations in fossil fuel generation,
Hydro production contributing to the two demand peaks and with Pumped Hydro Storage stocking electricity at night to be returned during the day.
---
Evolution of Fuel Mix

---
Demand Variations during Week (2018)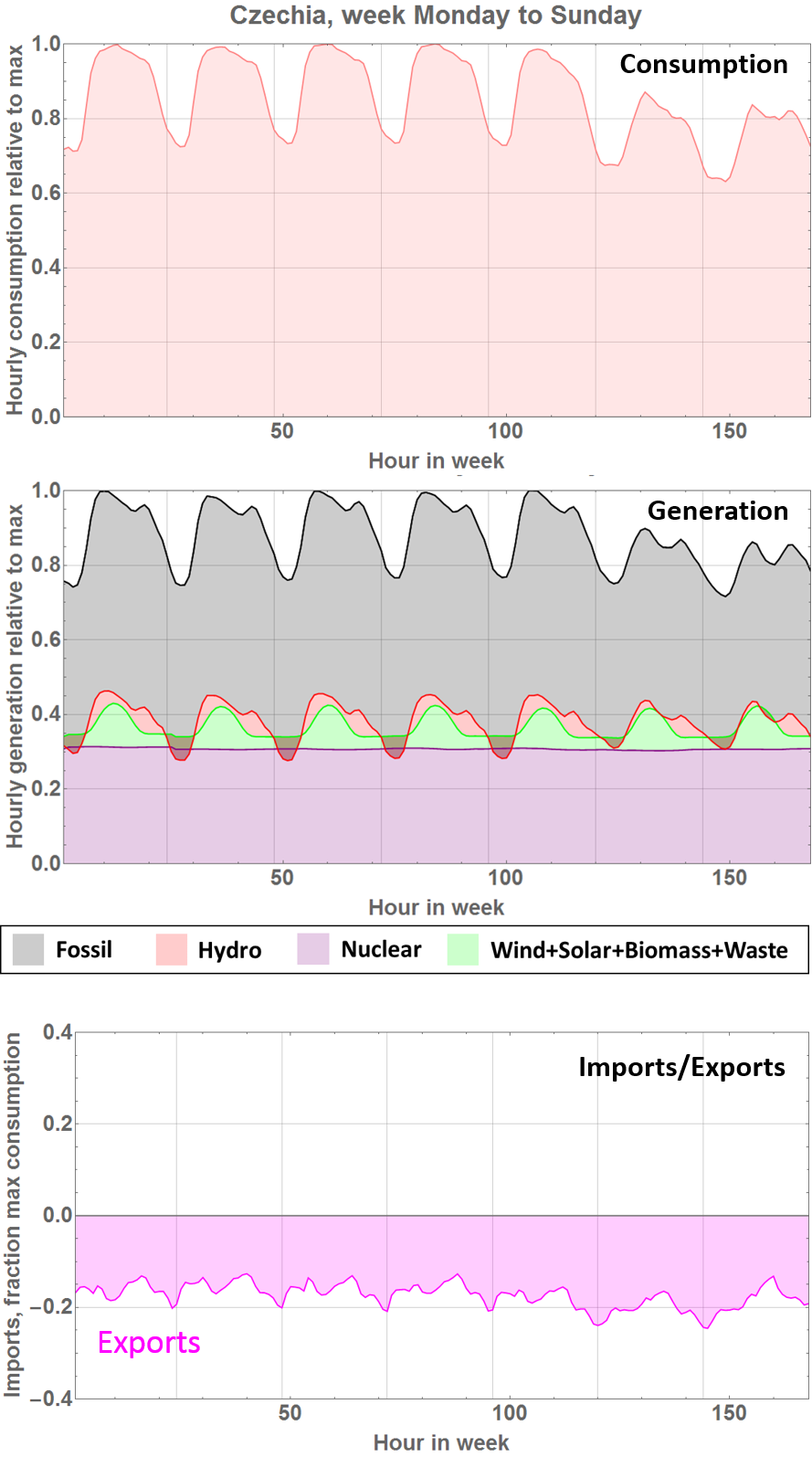 ---
Diurnal Variations (2018)
(NB. The dark red regions at night are when Pumped Hydro storage makes the hydro contribution negative).
---
Seasonal Variations (Average 2016-2019)