Generation mix for Lithuania averaged over 2019
Fuel
Fraction
Wind
40%
Bio+Waste
16%
Fossil
16%
Hydro
26%
Solar
2%
Nuclear
0%

Net imports
fraction of consumed


270%
---
Very large amount of imported of electricity.
Lithuania closed down all its nuclear generation in 2010 and has not recovered local generating capacity to replace it yet.
Demand variations are handles by imports and hydro generation.
---
Fuel Mix Evolution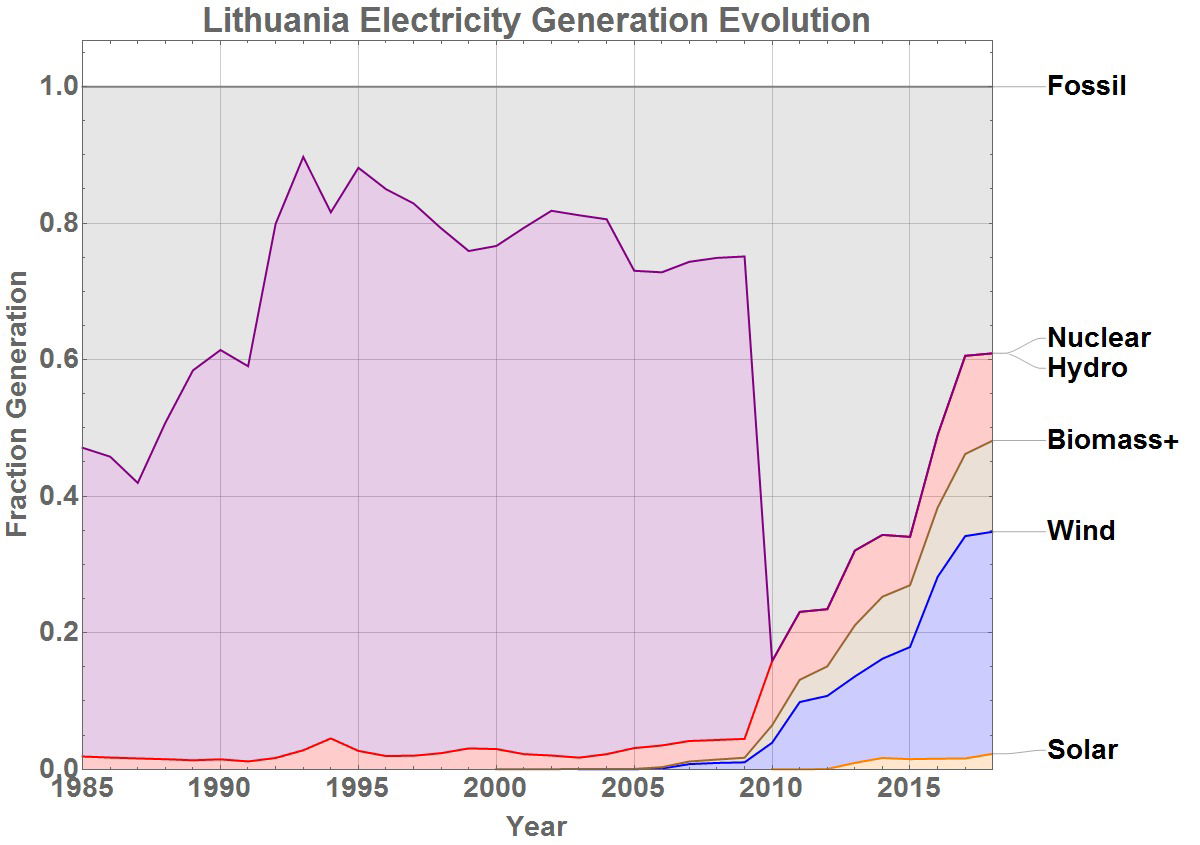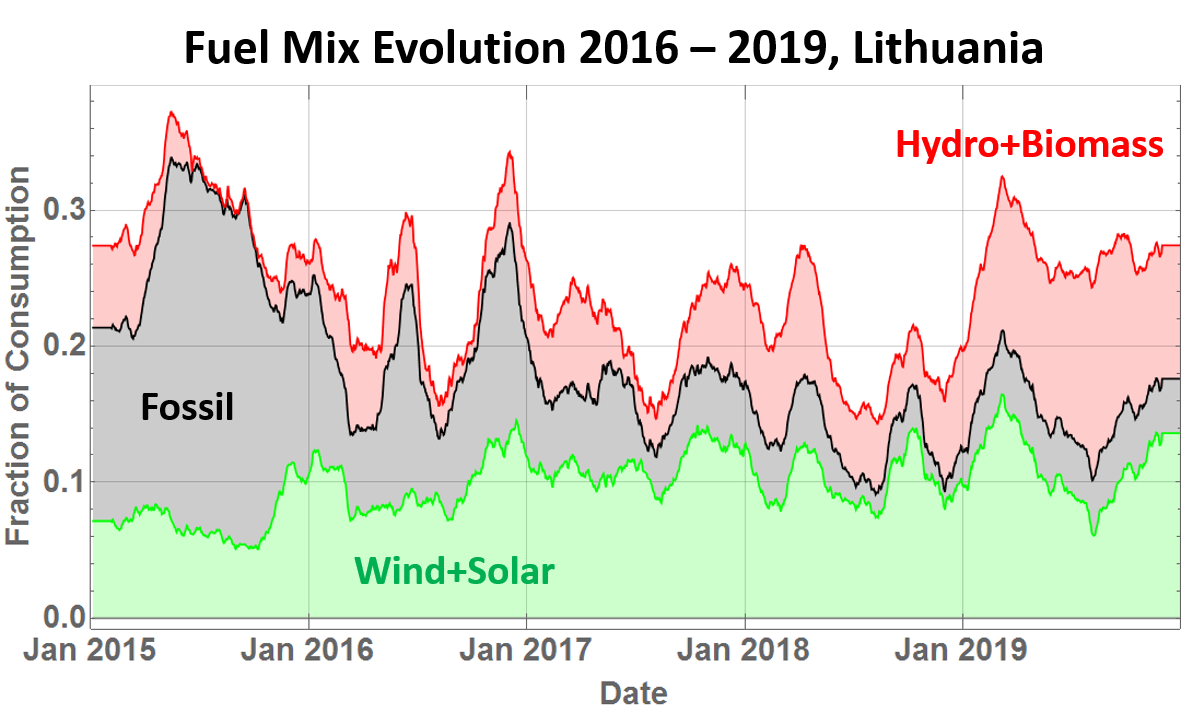 ---
Lithuania imports about 80% of electricity consumed.

---
Demand Variations during Week (2018)

---
Diurnal Variations (2018)
(NB. The dark area at night is where Pumped Hydro Storage consumes electricity).
---
Seasonal Variations (average 2016-2018)