Generation mix for Portugal averaged over 2019
| Fuel | Fraction |
| --- | --- |
| Fossil | 46% |
| Hydro | 17% |
| Wind | 29% |
| Biomass+Waste | 6% |
| Solar | 2% |
| Nuclear | 0% |
| Net Exports | 7% |
---
On average exports electricity.
Demand variations are largely compensated by hydro generation with some adjustments in fossil fuel generation.
---
Evolution of Fuel Mix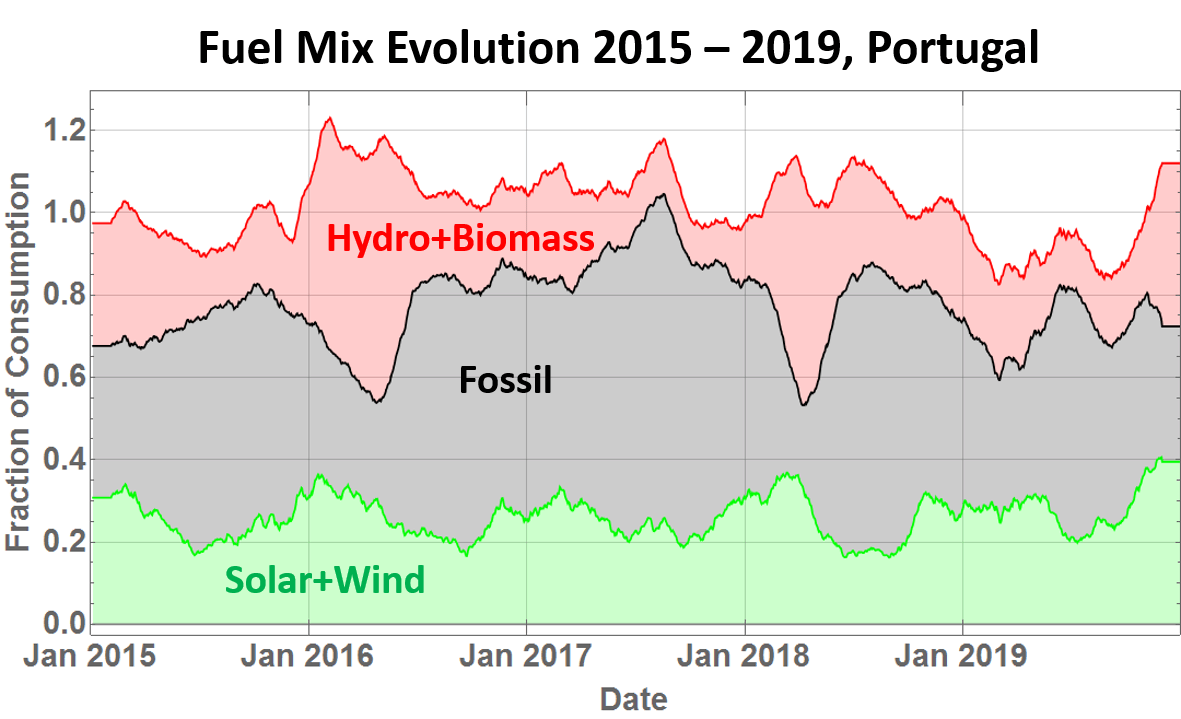 ---
Demand Variations during Week (2018)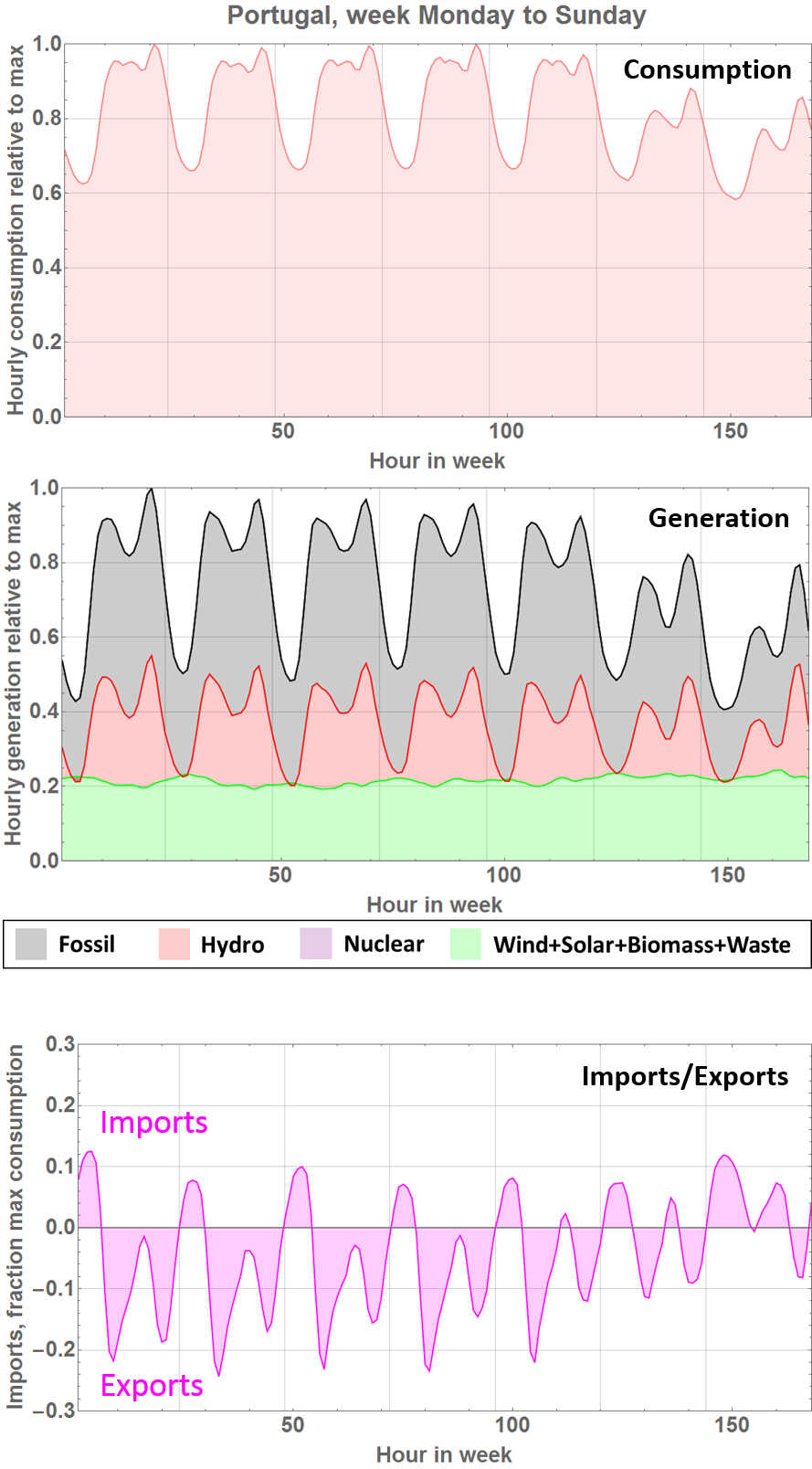 ---
Diurnal Variations (2018)
(NB. The dark region at night in winter is due to consumption from pumped Hydro Storage).
---
Seasonal Variations (Average 2016-2018)