Changes to Whole Economy
The United Kingdom government has adopted the target for net zero carbon emissions by 2050 which is in accordance with the UN CCC Paris Agreement.
This follows recommendations from the Committee on Climate Change (Independent advice to government on building a low-carbon economy and preparing for climate change). Their report: Net Zero – The UK's contribution to stopping global warming, published in May 2019, gives details of the steps necessary to achieve net zero by 2050.
UK Net Zero GHG scenario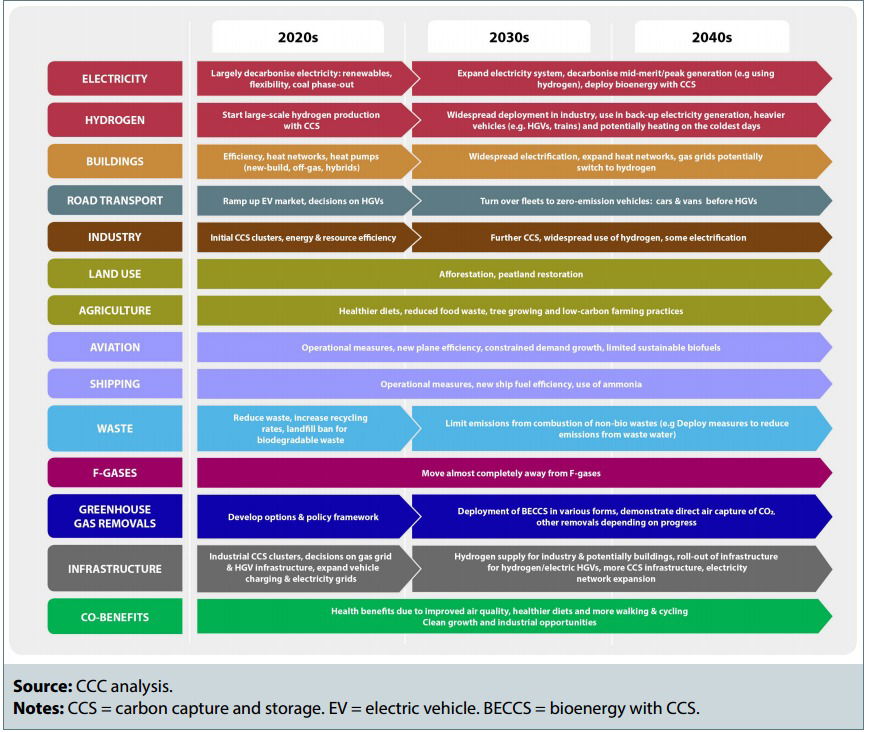 In these plans the new technologies of carbon capture and storage based on hydrogen, start to be implement on a small scale immediately, but because of development timescale cannot be deployed on a large scale until the 2030s.
Measures required under the Core and Ambition scenarios in 2050.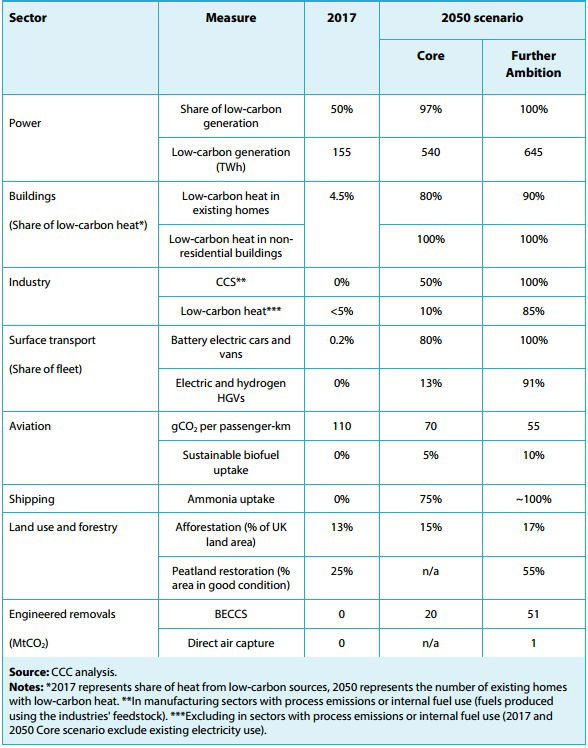 ---
Changes to Power Sector
The United Kingdom electricity network regulator, National Grid produced a report,Future Energy Scenarios in July 2019 with details of plans to achieve the Net Zero goal by 2050 in the electricity sector.
Electricity consumption has decreased over the last decade because of improved efficiency of appliances and lighting. In the future electricity use is projected to increase because of the conversion to electric vehicle and conversion away from gas in heating.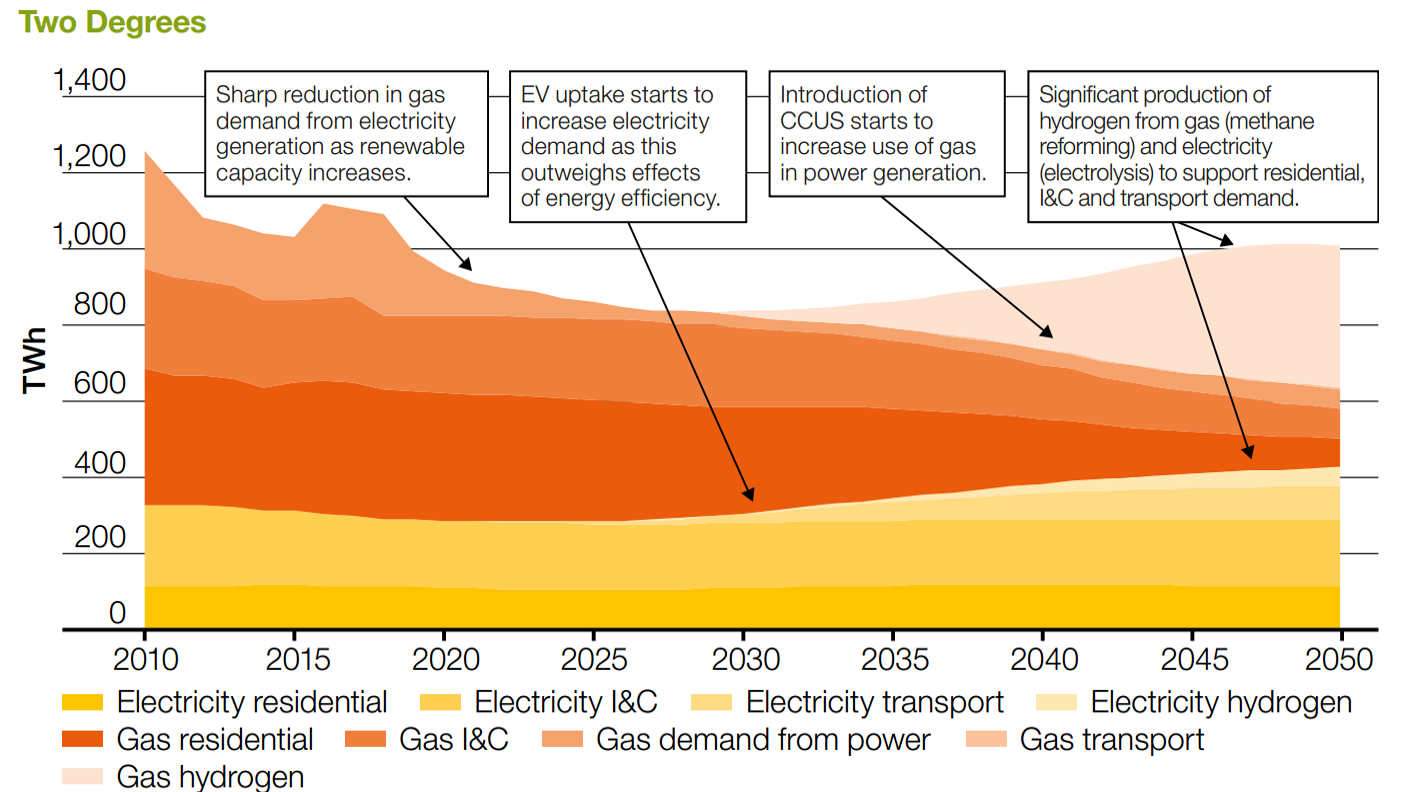 To attain carbon zero the plan projects increases of electricity production depending on the scenario.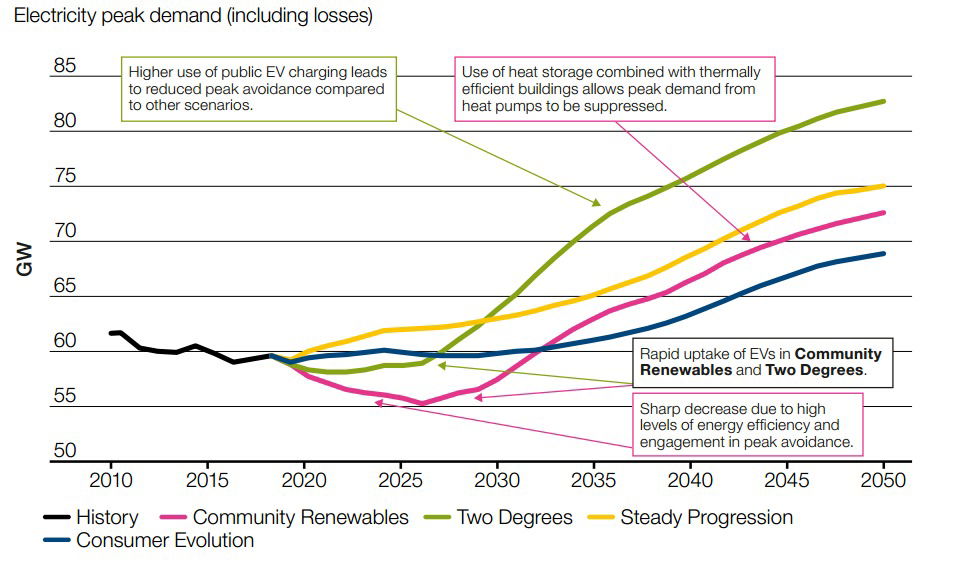 The different scenarios in the FES report have significantly different evolution of the electricity generation mix.